The Leading Manufacturer of Custom Rubber O-Rings, Gaskets & Seals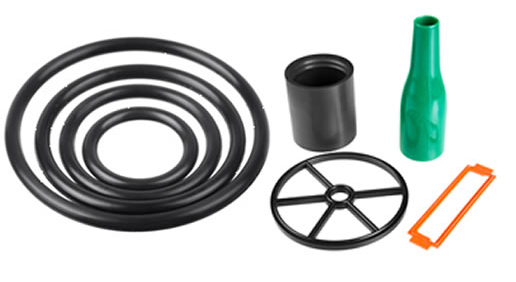 Custom o-rings, seals, gaskets, barrel bungs, and molded components from Ace Seal
Since 1982, Ace Seal has been a worldwide leader in sealing solutions. We specialize in manufacturing rubber O-rings, seals, gaskets, barrel bungs, custom molded rubber products, and more, using a variety of elastomers. A wide selection of stock items at wholesale prices, along with our customization capabilities, make Ace Seal the right choice for all your sealing needs.
Based in Silicon Valley, we serve clients across the country and around the world. Request a quote on the rubber and plastic sealing products you need, or send us a message to discuss your unique application.
Standard O-Rings, Gaskets & Molded Rubber Products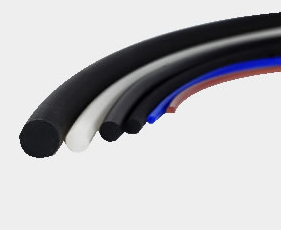 Ace Seal maintains a huge inventory of standard/stock molded rubber products. We offer o-rings, quad- and x-rings, and backup rings in all standard AS568 sizes. We also stock a variety of gaskets and other products designed for reliable sealing. Choose a category to see all our available size and color options:
Many of our standard products are available for same-day shipping. Contact us for the stock molded rubber products you need
.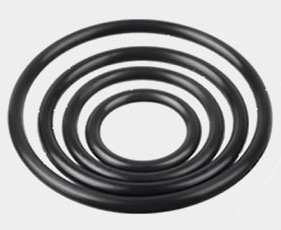 Silicone Barrel Bungs for Wineries, Distilleries, & Breweries
Our barrel bungs fit French and American barrels and are made from silicone to resist mold, odors, and warping. We offer fermentation bungs and solid and hollow barrel bungs and stoppers in a variety of styles, sizes and colors. If you want custom colors or printing, we can do that, too. Order in bulk to take advantage of our wholesale pricing and volume discounts!
Custom Molding Services
Ace Seal specializes in custom molding to create high quality sealing parts and components across all industries. We work with various types of standard and high-performance rubber elastomers and thermoplastics to achieve the necessary properties required by your application. From small volume requests to high volume production runs, we are your single source manufacturer for a variety of custom molding services, including:

Ace Seal is a trusted provider for high-quality molded seals, O-rings, gaskets, barrel bungs, and more. Contact us to
discuss your specifications and learn more about our rubber and plastic molding capabilities.
Custom Rubber & Plastic Seal Capabilities
We deliver custom rubber o-rings and extrusions, barrel bungs, gaskets, and other components that match your unique specifications. Ace Seal will work with you to develop the right design for your application and select a material that provides the performance and durability you need. Our custom manufacturing capabilities include:
We provide high precision custom molded rubber and plastic products with a fast turnaround and at competitive prices. Request a quote or contact us for the custom manufactured components you need.
Elastomer Options for Any Application and Operating Environment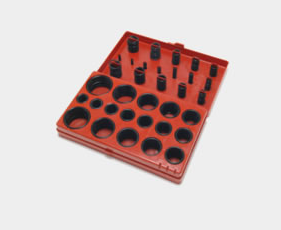 Ace Seal has the molding experience and technology to work with a variety of rubber elastomers. We can provide o-rings, seals, and gaskets in materials to fit even the most challenging applications. Rubber materials we work with include:
View our comparison chart to learn more about each materials' properties. If you're not sure which material is right for your needs, our expert team will help you select the right elastomer for your application and performance requirements. Contact us today.
Industries Served
The quality, precision, and reliability of our o-rings, gaskets, and other molded rubber products make Ace Seal the manufacturer of choice for clients in a wide range of industries. Clients turn to us time and again to find sealing solutions for their most challenging applications. While we can (and do!) provide products for all industries with sealing needs, the markets we work with the most include:
Contact Ace Seal today!
Ace Seal is your #1 source for high quality, high precision o-rings and custom rubber gaskets, barrel bungs, seals, and other molded products. We provide the best products at the best prices with the best customer service you'll find anywhere.
Request a quote on the standard or custom rubber products you need, or contact Ace Seal to learn more. We look forward to serving your sealing needs.
Ace Seal is also an authorized distributor of numerous other Molded Rubber Products, Custom O-rings and Seals & Gaskets related to the Sealing Industry.
Our San Jose facility provides both onsite Inventory Management and Stocking Programs for local customers. Contact our Product and Engineering Specialists with your questions and requests. We look forward to the opportunity to service your sealing requirements.