Sanitary Tri-Clamp Gaskets
Sanitary rubber gaskets provide strong, clean seals in hygienic pipelines. The tri-clamp elastomer core helps ensure elasticity and seal longevity.
Ace Seal offers a wide variety of tri-clamp gaskets from an assortment of materials to ensure you get the right gasket for your project needs. Contact us today with any questions, and let our team of experts assist you with custom rubber gaskets.
Sanitary Gasket Material Options
Ace Seal provides sanitary rubber gaskets in a variety of materials with various certifications based on your application requirements. Our hygienic fittings are designed to last, no matter how harsh the environment. Understanding the material options is crucial in determining which sanitary fitting suits your application.
Fluorocarbon (FKM) Rubber Gaskets
Ace Seal offers a range of fluorocarbon (FKM) sanitary gaskets. These fittings are designed to withstand temperatures ranging from -25°C (-13°F) up to 204°C (399°F). FKM gaskets are weather-resistant in addition to corrosion-resistant with low gas permeability.
Silicone Rubber Gaskets
Silicone tri-clamp gaskets are extremely clean and can perform in extreme temperatures from -55°C (-67°F) to 300°C (572°F) while maintaining their properties. Silicone gaskets by Ace Seal are FDA certified and approved for medical use. Silicone sanitary fittings are resistant to heat, sunlight, fungus, weather, and fats and oils.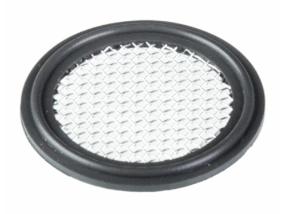 Nitrile Rubber Gaskets
Nitrile is a synthetic rubber material used to make chemical-resistant seals installed in corrosive environments. Nitrile tri-clamp gaskets are FDA certified and feature high tensile strength and abrasion resistance. They are highly resistant to various chemicals, including oils and gas, silicone greases, and engine coolants.
EPDM Rubber Gaskets
Ethylene-polypropylene (EPDM) is a durable, synthetic rubber material. Gaskets made from EPDM are especially ideal for cold environments, able to perform in temperatures as cold as -60°C (-76°F). They are FDA approved and are protected against ozone and weathering. In addition, EPDM sanitary rubber seal gaskets are resistant to sunlight, steam and hot water, silicone oils, and greases.
Sanitary Fitting Industrial Applications
Sanitary tri-clamp gaskets are utilized for sanitary pipelines across many industries, including:
Dairy processing
Beer brewing and beverage dispensaries
Pharmaceutical
Cannabis oil extraction
Essential oil extraction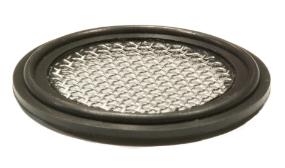 Rubber Gaskets for Essential Oil & Cannabis Extraction
Increased demand for essential oil products and medical marijuana signals an increased need for appropriate sanitary pipelines and gaskets. Properly sealing pipeline connections with gaskets prevents costly leaking and ensures the fluids are safely transported through sanitary pipelines.
Contact Ace Seal for Sanitary Gasket Services Today
Ace Seal is located in the heart of Silicon Valley. We are certified manufacturers of gaskets and other sealing components. We are confident we can supply you with the proper sanitary rubber seal gaskets for your applications.
Contact us with any questions or request a quote to get started today!

We stock a wide variety of seals that are available the same day
Contact an Expert