Custom Viton® Gaskets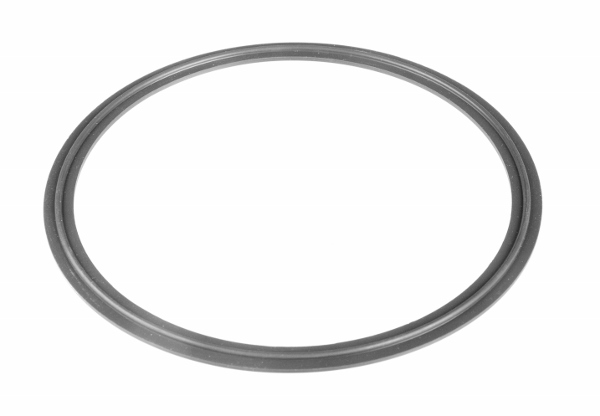 Ace Seal offers fluorocarbon gaskets manufactured from Viton® material. Viton® gaskets are highly resistant to heat, oils, acids, and chemicals, making them well suited to harsh environments. Custom gaskets are available and can be configured to meet the needs of your application.
Ace Seal is an industry manufacturer of Viton® rubber gaskets, O-rings, and seals for any application. Contact us today to discuss your custom Viton® gasket specifications.
Viton® Chemical Properties & Characteristics
Viton® maintains excellent resistance to heat, flames, ozone, weather, and oxidation. It is also far more resistant to fluids compared to other commercial rubbers, including oils, fuels, lubricants, and most chemicals and acids. This rugged fluorocarbon material displays superior dynamic and compression set resistance even at high temperatures over extended periods of time, which means Viton® gaskets often exhibit a long product life cycle.
Viton® has a temperature range of about -20°F to 400°F (-29°C to 204°C). It has a standard hardness of 70-75 Shore A and a hardness range of 50-95. Standard color options include black and brown. Ace Seal can customize your Viton® gaskets in the thickness, hardness, grade, and color you require. Visit our Viton® material page for more information regarding its chemical characteristics.
Material Grade Options for Viton® Fluorocarbon Gaskets
We work with a variety of Viton materials, including HFP (hexafluoropropylene), VDF/VF2 (vinylidene fluoride), TFE (tetrafluoroethylene), and PMVE (perfluoromethylvinylether), containing specialty additives. If Viton® is not compatible with your application, view our chemical compatibility chart to find a material better suited to your needs.
Viton® A (Dipolymers of VF2/HFP)
66% fluorine content. Ideal for general purpose applications in a variety of industries.
Viton® B (Terpolymers of VF2/HFP/TFE)
68% fluorine content. Ideal for chemical processing plants, power/utility applications, etc.
Viton® F (Terpolymers of VF2/HFP/TFE)
70% fluorine content. Highly resistant to oxygenated automotive fuels, concentrated aqueous inorganic acids, water, and stream.
GLT, GBLT, GFLT, & Viton® extreme
These specialized types of Viton® are ideal for automotive applications, oil exploration, special sealing requirements, and ultra-harsh environments.
Benefits of Viton® Rubber Gaskets
Viton® is a fluoropolymer elastomer known for its rugged, hard-wearing characteristics. Gaskets made from this material can be used on static components to prevent leaks, control or dampen noise, or act as spacers. Viton® is able to retain its chemical properties in temperatures as high as 400°F, making it the gasket material of choice for a variety of industries, including aerospace, automotive, gas & oil, biotech, and several other industrial markets.
Leading Manufacturer of Custom Viton® Gaskets for Any Application
Ace Seal is a leading global manufacturer of custom Viton gaskets and other sealing components for any industry. We can configurate your gaskets in the size, Viton® grade, thickness, hardness, and color you need. Contact us today with any questions or request a quote to discuss your project needs.

We stock a wide variety of seals that are available the same day
Contact an Expert