Silicone Barrel Bungs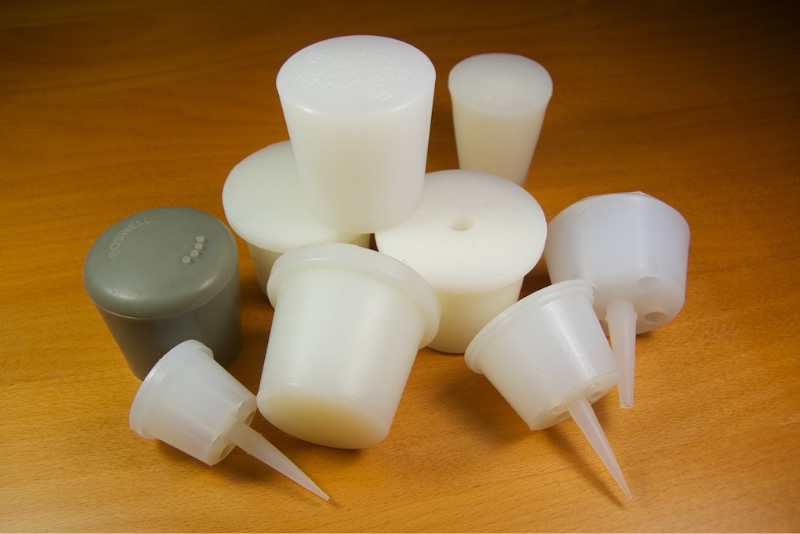 Also known as barrel stoppers, silicone barrel bungs are designed to plug barrels during the fermentation, processing, and storage of wine, whiskey, beer, and other types of alcoholic beverages. Our FDA-grade silicone barrel bungs offer an economical alternative to corks, and are less prone to staining, molding, and odors.
Whether you're producing a fine chardonnay or a bubbly spiked seltzer, Ace Seal can provide you with the custom or standard barrel stoppers you need. Click into any of the categories below and add to your cart. Contact us for more information or request a quote today.
Silicone Bungs for Wine, Beer, & Whiskey Barrels
Ace Seal offers a wide selection of silicone barrel plugs for wineries, distilleries, and breweries. Breathable silicone bungs are ideal for use during barrel aging and fermentation. We offer stoppers in a range of sizes and styles, designed to withstand high temperatures and prevent issues associated with warping, discoloration, and mold.
Custom Wine & Beer Barrel Plugs Designed for All Types of Storage Containers
Need a unique size, style, or color? Or a printed logo for branding purposes? Ace Seal also manufactures custom barrel bungs in bulk. Request a quote today to discuss your custom requirements.
FDA Grade Silicone Barrel Stoppers in Bulk
Beer Barrel Bungs
Silicone beer bungs an excellent alternative to wood or cork, both of which are prone to expanding and contracting and creating gaps. We offer beer barrel bungs in bulk for everyone, from small craft breweries to large-scale producers.
Cider Barrel Bungs
People of all ages enjoy the crisp, delicate taste of cider. Use our cider bungs during fermentation, filtration, and pasteurization to keep your vats plugged and prevent contamination.
Bourbon Barrel Bungs
Preserve the quality of your bourbon with high-grade bourbon bungs and stoppers. Available in natural, translucent-white and designed to fit U.S. and French barrels.
Spiked Seltzer Barrel Bungs
Silicone barrel bungs are ideal for fermentation and storage. Protect your spiked seltzer from contamination during each stage of processing with our spiked seltzer bungs.
Whiskey Barrel Bungs
Distilleries take great pride in their craft. We manufacture our whiskey bungs from pliable, yet durable silicone to allow the plug to fit snug inside the barrel and prevent leaks.
Wine Barrel Bungs
Select from a wide variety of wine bungs and stoppers for your vineyard. Our selection includes durable, silicone rubber plugs for your fermentation, aging, and storage containers..
Buy Wholesale or Custom Barrel Plugs for Wineries, Distilleries, & Breweries
If you need silicone stoppers for your winery, distillery, or brewery, we have you covered. Select from our in-stock stoppers and plugs available with volume discounts, or request a quote on custom barrel stoppers designed to your style, size, and print/color specifications. Contact us today with any questions.

We stock a wide variety of seals that are available the same day
Contact an Expert