Download Ace Seal's Products Catalog
Our Product Catalog is now available in Adobe Acrobat (pdf) format. If you do not have the Acrobat Reader already installed on your computer, click here to download Adobe Reader for free.
Please complete the form below, then click the Download button. Please note: Our catalog is approximately 2.7 MB in size and may take several minutes to download, depending on the speed of your Internet connection.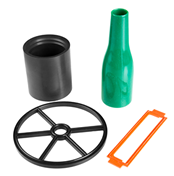 We stock a wide variety of seals that are available the same day
Contact Us